Opladers voor laptops - Alle Voedingsadapters online
Laptop opladers voor meer dan 400 laptops !
Laptop lader is een zeer nuttig en cruciaal laptop accessoire. Laptops kunnen niet draaien voor uren op een enkele lading, dus een oplader speelt een zeer belangrijke rol in het bijzonder tijdens het reizen of film bekijken.
Er zijn verschillende opladers in de markt voor alle merken en modellen laptops: MSI, Lenovo, Apple Mac, IBM enz.
Elke laptop computer vereist een unieke spanning, stroom en connector. AC naar DC adapters zijn speciaal ontworpen om uw laptop te passen.
Uw eerste stap in het vinden van de juiste laptop lader en laptop adapter is om het merk van uw notebook computer en het model nummer te selecteren op onze gebruikersvriendelijke webpagina.
Twijfelt u of wilt u zeker weten dat u de juiste oplader hebt? Neemt u gerust contact met ons op!
Mocht u hulp nodig hebben bij het kiezen van de juiste Laptop-oplader, neem dan contact met ons op.
Populaire merken: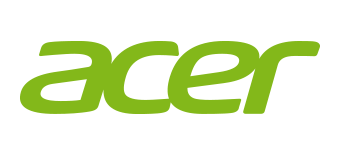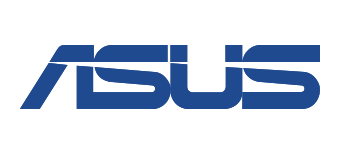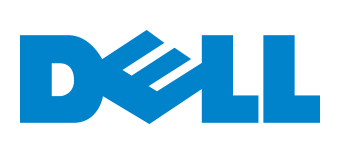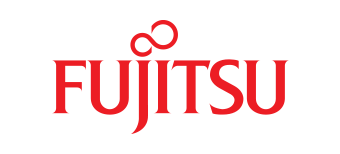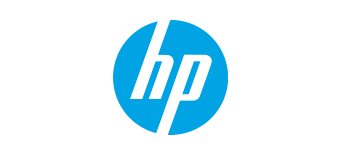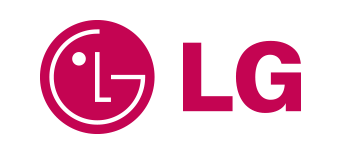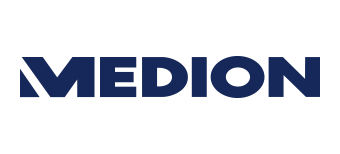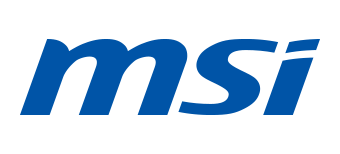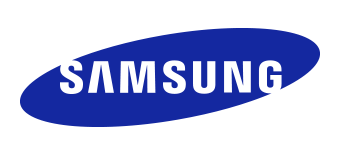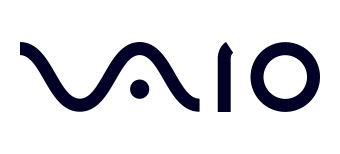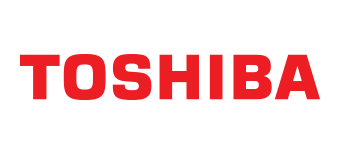 HP HSTNN-CA24 19.5V 10.5A

Laptop-oplader - HP Zbook 15 17 608431-002 609945-001

GSB099

19.5V 10.5A

100-240V, 50-60Hz

ASUS ADP-230GB_B 19.5V 11.8A 230W

Laptop-oplader - ASUS ROG Zephyrus GX501VI-GZ028T GX501GI-XS7

GSB368

19.5V 11.8A 230W

100-240V, 50-60Hz (for worldwide use)

Sony ACDP-045S02 19.5V 2.35A 45W

Laptop-oplader - Sony ACDP LCD LED HDTV

GSB365

19.5V 2.35A 45W

100-240V 50/60Hz (for worldwide use)

LG DA-38A25 25V 1.52A 38W

Laptop-oplader - LG SH7 SH7B SH78 Soundbar Power Supply

GSB364

25V 1.52A 38W

100-240V 50-60Hz (for worldwide use)

Sony ACDP-240E01 ACDP-240E02 240W

Laptop-oplader - Sony LED TV XBR65X930D 65-Inch 4K Ultra HD 3D Smart TV

GSB366

240W

Chicony ADP-330AB_D PA-1331-90 19.5V 16.9A /330W (Compatible 20V 15A)

Laptop-oplader - Chicony Clevo X7200 A330A002A A300A001L

GSB359

19.5V 16.9A /330W (Compatible 20V 15A)

100-240V 50-60Hz (for worldwi

DELL M0H25 5V=1A 20V=6.5A 130W

Laptop-oplader - Dell 130W Dell XPS 15 9575 2-in-1 Type-C port

GSB358

5V=1A 20V=6.5A 130W

100-240V 50-60Hz (for worldwide use)

DELL K00F5 5V=1A 20V=6.5A 130W

Laptop-oplader - DELL 9575 9570 Type-C USB-C

GSB358

5V=1A 20V=6.5A 130W

100-240V 50-60Hz (for worldwide use)

CLEVO FSP150-ABBN2 19V--7.89A/7.9A 150W

Laptop-oplader - Clevo X6Ti

GSB357

19V--7.89A/7.9A 150W

AC 100V - 240V 2A 50-60Hz(FOR WORLDWIDE USE)

Razer RC30-0165 19.8V 8.33A /165W

Laptop-oplader - Razer Blade RC30-0165 0100

GSB346

19.8V 8.33A /165W

100-240v V`2.5 A,/ 50-60 Hz

Chicony A12-120P1A 19.5V 6.15A 120W (ref to the picture).

Laptop-oplader - Chicony Hasee K560 K590S i7

GSB322

19.5V 6.15A 120W (ref to the picture).

100-240V 1.7A 50-60Hz (for worldwide use)

MSI A120A010L 19.5V 6.15A 120W (ref to the picture).

Laptop-oplader - MSI GE72 APACHE-235 A12-120P1A

GSB322

19.5V 6.15A 120W (ref to the picture).

100-240V 1.7A 50-60Hz (for worldwide use)

Chicony A120A007L 19.5V 6.15A 120W (ref to the picture).

Laptop-oplader - Chicony MSI Ultra GE60 GE62 GE70 GE72 Series

GSB322

19.5V 6.15A 120W (ref to the picture).

100-240V 1.7A 50-60Hz (for worldwide use)

Clevo A12-120P1A 19.5V 6.15A 120W (ref to the picture).

Laptop-oplader - Clevo W650SJ W560SC 15.6 GAMING

GSB322

19.5V 6.15A 120W (ref to the picture).

100-240V 1.7A 50-60Hz (for worldwide use)

MSI ADP-120MH D 19.5V 6.15A 120W (ref to the picture).

Laptop-oplader - MSI Gateway Series

GSB322

19.5V 6.15A 120W (ref to the picture).

100-240V 1.7A 50-60Hz (for worldwide use)

MSI ADP-120MH D 19.5V 6.15A 120W (ref to the picture).

Laptop-oplader - MSI GE62 6QD MS-16J5

GSB322

19.5V 6.15A 120W (ref to the picture).

100-240V 1.7A 50-60Hz (for worldwide use)

HP PA-1900-2P2 54V 1.67A 90W

Laptop-oplader - Hp Officeconnect SWITCH 1920S 1820 8G 2530-8-POE J9774

GSB355

54V 1.67A 90W

100-240V 1.A 50-60Hz

Samsung LTM1555 14V 3.5A 49W

Laptop-oplader - SAMSUNG SAD04914F-UV LTN1565 BN44-00129C Monitor

GSB356

14V 3.5A 49W

100-240V 1.5A 50-60Hz

Razer A15-150P1A 19V 7.89A, 150W

Laptop-oplader - Razer 911GT 911-S5A S5TA M5TA

GSB353

19V 7.89A, 150W

100-240V 50-60Hz (for worldwide use)

Clevo A15-150P1A 19V 7.89A, 150W

Laptop-oplader - Clevo W650KK1 P950HP Gaming

GSB353

19V 7.89A, 150W

100-240V 50-60Hz (for worldwide use)

Philips 19035GPCN 19.5V 1.84A /34W

Laptop-oplader - philips Monitor Power Supply

GSB349

19.5V 1.84A /34W

100-240v V`2.5 A,/ 50-60 Hz

Philips ADS-40FSG-19 19.5V 1.84A /34W

Laptop-oplader - philips ADS-40FSG-19 19035GPCN Monitor Power Supply

GSB349

19.5V 1.84A /34W

100-240v V`2.5 A,/ 50-60 Hz

Philips ADPC1945EX 19V 2.37A/45W(compatible with 19v 1.58a /1.84a)

Laptop-oplader - philips Monitor Power Supply

GSB351

19V 2.37A/45W(compatible with 19v 1.58a /1.84a)

100-240v V`2.5 A,/ 50-60 Hz

Philips ADS-40FSG-19 19V 2.37A/45W(compatible with 19v 1.58a /1.84a)

Laptop-oplader - philips Monitor Power Supply

GSB351

19V 2.37A/45W(compatible with 19v 1.58a /1.84a)

100-240v V`2.5 A,/ 50-60 Hz

Philips ADPC1925EX 19V 1.58A/30W

Laptop-oplader - philips Monitor Power Supply

GSB350

19V 1.58A/30W

100-240v V`2.5 A,/ 50-60 Hz

Samsung PA1181-96 19.5V 9.23A /180W

Laptop-oplader - Samsung 19.5V 9.23A PSCV181101 AD-18019A

19.5V 9.23A /180W

100-240v V`2.5 A,/ 50-60 Hz

Microsoft 1432 12V 1.08A

Laptop-oplader - Microsoft Xbox 360 Model 1429 KINECT AC USB Plug

GSB345_eu

12V 1.08A

100-240V~0.3A ,47/63Hz

Microsoft 1448 12V 1.08A

Laptop-oplader - Microsoft Xbox 360

GSB345_uk

12V 1.08A

100-240V~0.3A ,47/63Hz

Microsoft 1429 12V 1.08A

Laptop-oplader - Microsoft Xbox 360 Kinect Camera Sensor Bar

GSB345_us

12V 1.08A

100-240V~0.3A ,47/63Hz

Microsoft 15V 15V 6.33A

Laptop-oplader - Microsoft Surface Book 1798 Enhanced Edition i7

GSB344

15V 6.33A

100-240V, 50/60Hz

HP TPN-CA06 5V~3A/9V~3A/12V~5A/15V~4.33A/20V~3.25A

Laptop-oplader - 925740-002 HP spectre X2 X360

GSB343

5V~3A/9V~3A/12V~5A/15V~4.33A/20V~3.25A

100-240v/50-60Hz

Razer 150W 19V--7.9A

Laptop-oplader - Razer Blade RC30-0099 RC30-0083

GSB342

19V--7.9A

100V - 240V 2A 50-60Hz(for worldwide use)

LG EAY63070101 19V 2.10A 40W

Laptop-oplader - LG ADS-40MSG-19 19040GPK

GSB333

19V 2.10A 40W

100-240V 50/60Hz 1.0A

Sony ACDP-160E01 19.5V 8.21A,160W

Laptop-oplader - Sony TV XBR-55X850D

GSB339

19.5V 8.21A,160W

100-240V 50/60Hz(for worldwide use)

Sony ACDP-160D01 19.5V 8.21A,160W

Laptop-oplader - Sony TV XBR-49X800D KD-49XD8588

GSB339

19.5V 8.21A,160W

100-240V 50/60Hz(for worldwide use)

Samsung ADP-120ZB 19V 6.32A, 120W

Laptop-oplader - Samsung NP800G5M-X01US

GSB337

19V 6.32A, 120W

100-240V 50-60Hz (for worldwide use)

Samsung AD-12019G 19V 6.32A, 120W

Laptop-oplader - Samsung DP700A3D-S03AU All-in-One PC

GSB337

19V 6.32A, 120W

100-240V 50-60Hz (for worldwide use)

Samsung BA44-00269A 19V 6.32A, 120W

Laptop-oplader - Samsung DP700A3D-A01US,DP700A3D-A01PT DP700A3B AIO

GSB337

19V 6.32A, 120W

100-240V 50-60Hz (for worldwide use)

LG EAY63128601 19V 2.10A 40W

Laptop-oplader - LG Gram 15ZD960-GX7TK

GSB332

19V 2.10A 40W

AC 100-240V 50/60Hz 1.0A

MSI ADP-150VB B 19.5V 7.7A, 150W

Laptop-oplader - MSI GS70 2QE-083CN

GSB336

19.5V 7.7A, 150W

100-240V~2.7A 50-60Hz (for worldwide use)

CLEVO S93-0404250-D04 19.5V 7.7A, 150W

Laptop-oplader - CLEVO CN15S02 Z7M-SL7D2

GSB336

19.5V 7.7A, 150W

100-240V~2.7A 50-60Hz (for worldwide use)

CLEVO ADP-150VB B 19.5V 7.7A, 150W

Laptop-oplader - CLEVO CP67S01 G7-SL7S2

GSB336

19.5V 7.7A, 150W

100-240V~2.7A 50-60Hz (for worldwide use)

Aorus ADP-150VB B 19.5V 7.7A, 150W

Laptop-oplader - Aorus X3 Plus v3 v4 v5 v6 charger

GSB336

19.5V 7.7A, 150W

100-240V~2.7A 50-60Hz (for worldwide use)

CLEVO ADP-150VB B 19.5V 7.7A, 150W

Laptop-oplader - CLEVO K660D-G4D3 K650D-G4D2

GSB336

19.5V 7.7A, 150W

100-240V~2.7A 50-60Hz (for worldwide use)

MSI S93-0404250-D04 19.5V 7.7A, 150W

Laptop-oplader - MSI GS70 GS72 GS72S 6QD-041XCN

GSB336

19.5V 7.7A, 150W

100-240V~2.7A 50-60Hz (for worldwide use)

CLEVO ADP-150VB B 19.5V 7.7A, 150W

Laptop-oplader - CLEVO Z7M-SL7 D2 Z7M-i78172D1

GSB336

19.5V 7.7A, 150W

100-240V~2.7A 50-60Hz (for worldwide use)

Razer A12-150P1A 19.5V 7.7A, 150W

Laptop-oplader - Razer ST-R3 ST-R2 ST-R1

GSB336

19.5V 7.7A, 150W

100-240V~2.7A 50-60Hz (for worldwide use)

Razer ADP-150VB B 19.5V 7.7A, 150W

Laptop-oplader - Razer 911 911-E1 911-S2a

GSB336

19.5V 7.7A, 150W

100-240V~2.7A 50-60Hz (for worldwide use)

MSI S93-0404250-D04 19.5V 7.7A, 150W

Laptop-oplader - MSI GS Series GS70 2PE Stealth Pro Charger

GSB336

19.5V 7.7A, 150W

100-240V~2.7A 50-60Hz (for worldwide use)

MSI ADP-150VB B 19.5V 7.7A, 150W

Laptop-oplader - MSI Delta GS70 2PC(Stealth)-032AU

GSB336

19.5V 7.7A, 150W

100-240V~2.7A 50-60Hz (for worldwide use)

CLEVO ADP-150VB B 19.5V 7.7A, 150W

Laptop-oplader - CLEVO Z7D2 R2 GTX970M

GSB336

19.5V 7.7A, 150W

100-240V~2.7A 50-60Hz (for worldwide use)

Sony ACDP-240E02 24V-- /10A 240W

Laptop-oplader - Sony Smart LED 3D 4K Ultra HD TV Power Su

GSB335

24V-- /10A 240W

AC 100V - 240V 2.6A 50-60Hz

Sony 149311731 24V-- /10A 240W

Laptop-oplader - Sony TV

GSB335

24V-- /10A 240W

AC 100V - 240V 2.6A 50-60Hz

Sony ACDP-240E01 24V-- /10A 240W

Laptop-oplader - Sony XBR65X930D 4K Ultra HD 3D Smart TV (2016 Model)

GSB335

24V-- /10A 240W

AC 100V - 240V 2.6A 50-60Hz

LG AD-48F19 19V 2.5A /2.53A 48W

Laptop-oplader - LG 29inch LED HD TV Power Supply Charger

GSB327

19V 2.5A /2.53A 48W

100-240V~2.25A 50-60Hz

SONY ADP-200HR A 19.5V 10.26A, 200W

Laptop-oplader - SONY LCD TV

GSB334

19.5V 10.26A, 200W

100-240V??2.5A 50-60Hz (for worldwide use)

Samsung A3514_ESM 14V 2.5A /2.53A 35W

Laptop-oplader - Samsung SyncMaster Display Monitor Power

GSB330

14V 2.5A /2.53A 35W

100-240V~2.25A 50-60Hz

Samsung A3514_DPN 14V 2.5A /2.53A 35W

Laptop-oplader - Samsung Multi-Room Speaker

GSB330

14V 2.5A /2.53A 35W

100-240V~2.25A 50-60Hz

Sony ACDP-060E02 19.5V 3.05A 60W

Laptop-oplader - Sony LCD TV

GSB329

19.5V 3.05A 60W

100-240V~2.25A 50-60Hz

Sony ACDP-003 19.5V 4.35A/4.4A 85W

Laptop-oplader - Sony LCD TV

GSB328

19.5V 4.35A/4.4A 85W

100-240V~2.25A 50-60Hz

Other PSM36W-208 18V,1A,18w

Laptop-oplader - Bose SoundDock Series 2 & 3 *ROUND PLUG

GSB326

18V,1A,18w

100-240V 50-60Hz (for worldwide use)

Microsoft A1800 15V 2.58A 44W

Laptop-oplader - Microsoft Surface Pro 5 & Pro 4 Intel Core M3 i5 i7

GSB324

15V 2.58A 44W

100-240V ~ 1.3A 50/60Hz (for worldwide use)

Acer ADP-180MB K 19.5V--9.23A, 180W

Laptop-oplader - Acer Predator 17 G9-791 G9-791G,ADP-180MB K

GSB325

19.5V--9.23A, 180W

AC 100V - 240V 2.34A 50-60Hz(FOR WORLDWIDE USE)

Acer ADP-180MB 19.5V--9.23A, 180W

Laptop-oplader - Acer PREDATOR 15 G9-591-71DQ

GSB325

19.5V--9.23A, 180W

AC 100V - 240V 2.34A 50-60Hz(FOR WORLDWIDE USE)

Acer ADP-180MB K 19.5V--9.23A, 180W

Laptop-oplader - Acer Predator G9-791-735A

GSB325

19.5V--9.23A, 180W

AC 100V - 240V 2.34A 50-60Hz(FOR WORLDWIDE USE)

Acer H0OW59H0085 19.5V--9.23A, 180W

Laptop-oplader - Acer Predator 15 G9-591-74KN

GSB325

19.5V--9.23A, 180W

AC 100V - 240V 2.34A 50-60Hz(FOR WORLDWIDE USE)

Acer R33030 19.5V--9.23A, 180W

Laptop-oplader - Acer Predator 17 G9-791-79W7

GSB325

19.5V--9.23A, 180W

AC 100V - 240V 2.34A 50-60Hz(FOR WORLDWIDE USE)

Acer KP.18001.002 19.5V 9.23A 180W

Laptop-oplader - Acer Predator 15 G9-591-74KN Charger

GSB323

19.5V 9.23A 180W

100-240V 50-60Hz

Acer ADP-180MB K 19.5V 9.23A 180W

Laptop-oplader - Acer Aspire V17 Nitro VN7-793G-758J VN7-793G-741P VN7-793G-5811 Charger

GSB323

19.5V 9.23A 180W

100-240V 50-60Hz

MSI ADP-120MH-D AC 100V - 240V 2.2A 50-60Hz

Laptop-oplader - MSI GE60 GE70

GSB322

AC 100V - 240V 2.2A 50-60Hz

19.5V 6.15A 120W

MSI R35737 AC 100V - 240V 2.2A 50-60Hz

Laptop-oplader - Clevo N151SC

GSB322

AC 100V - 240V 2.2A 50-60Hz

19.5V 6.15A 120W

MSI A12-120P1A AC 100V - 240V 2.2A 50-60Hz

Laptop-oplader - MSI GE72

GSB322

AC 100V - 240V 2.2A 50-60Hz

19.5V 6.15A 120W

MSI R35737 AC 100V - 240V 2.2A 50-60Hz

Laptop-oplader - MSI GL62 6QD-408UK

GSB322

AC 100V - 240V 2.2A 50-60Hz

19.5V 6.15A 120W

MSI ADP-120LH_B AC 100V - 240V 2.2A 50-60Hz

Laptop-oplader - Lenovo Y410P Y510P

GSB322

AC 100V - 240V 2.2A 50-60Hz

19.5V 6.15A 120W

MSI A120A010L AC 100V - 240V 2.2A 50-60Hz

Laptop-oplader - Clevo W230SS

GSB322

AC 100V - 240V 2.2A 50-60Hz

19.5V 6.15A 120W

MSI A12-120P1A AC 100V - 240V 2.2A 50-60Hz

Laptop-oplader - Lenovo Y470 Y460 Y570 Y580 Y400

GSB322

AC 100V - 240V 2.2A 50-60Hz

19.5V 6.15A 120W

MSI ADP-120MH_D AC 100V - 240V 2.2A 50-60Hz

Laptop-oplader - Lenovo B305 C305 B31R2

GSB322

AC 100V - 240V 2.2A 50-60Hz

19.5V 6.15A 120W

Microsoft A11-120P2A DC 12V / 9.6A; 5Vsb-1A 120W

Laptop-oplader - Microsoft Xbox 360E Game Console Power Adapter

GSB321

DC 12V / 9.6A; 5Vsb-1A 120W

AC 100-240V~2A, 47-63Hz

HP LH-03333 30V 333mA

Laptop-oplader - HP Deskjet 0957-2286 1000 2000

GSB320

30V 333mA

AC 110--240V 50/60Hz

Samsung BN44-00865A 1.79A/1.786A, 25W

Laptop-oplader - Samsung Led Monitor Power Supply Charger

GSB319

1.79A/1.786A, 25W

100-240V 50-60Hz (for worldwide use)

Samsung A2514_KSM 1.79A/1.786A, 25W

Laptop-oplader - Samsung LED LS22C,LS19D,LS22D,LS19E,LS22D

GSB319

1.79A/1.786A, 25W

100-240V 50-60Hz (for worldwide use)

Samsung BN44-00865A 1.79A/1.786A, 25W

Laptop-oplader - Samsung LED LS19A,LS22A,LS19B,LS22B,LS19C

GSB319

1.79A/1.786A, 25W

100-240V 50-60Hz (for worldwide use)

Sony ACDP-100D01 19.5V ~ 5.2A , 100Watt

Laptop-oplader - Sony Vaio PCGA AC19V4 ACDP-100D01

GSB318

19.5V ~ 5.2A , 100Watt

100 - 240V 2.0A 50~ 60Hz

ASUS 90XB03UN-MPW020 20V 2.25A/15V 3A/12V 3A/5V 2A 45W

Laptop-oplader - XiaoMi Lenovo HP

GSB317

20V 2.25A/15V 3A/12V 3A/5V 2A 45W

100-240V, 50-60Hz

ASUS UX390UA-DH51-GR 20V 2.25A/15V 3A/12V 3A/5V 2A 45W

Laptop-oplader - 45W ASUS ZenBook 3

GSB317

20V 2.25A/15V 3A/12V 3A/5V 2A 45W

100-240V, 50-60Hz

ASUS ADP-45XE B 20V 2.25A/15V 3A/12V 3A/5V 2A 45W

Laptop-oplader - ASUS ZenBook 3 UX390 UX390U UX390UA

GSB317

20V 2.25A/15V 3A/12V 3A/5V 2A 45W

100-240V, 50-60Hz

Philips HF12 24V--18W

Laptop-oplader - Philips HF3520/3485/3480/3471/3470 Wake-Up Light EXCELLENT

GSB314

24V--18W

100-240V 50/60Hz 16.5w

Google W033R004H 16.5V 2A 33W

Laptop-oplader - Google Home

GSB316

16.5V 2A 33W

100-240V, 50-60Hz

Microsoft 1623 5.2V 2.5A 13W

Laptop-oplader - Microsoft Surface 3

GSB315

5.2V 2.5A 13W

100V-240V 50-60Hz

Beats B0514 12.0V 3.0A 36W

Laptop-oplader - Beats Pill XL Charger

GSB313

12.0V 3.0A 36W

110-240V 1.0A 50-60Hz

LG EAY64449302 19V 9.48A 180W

Laptop-oplader - LG DA-180C19 EAY64449302 Power Supply

GSB254

19V 9.48A 180W

100-240V-50/60Hz 2.5A(2.5A)

Microsoft 0D130G00GXS58 15V--6A, 90W

Laptop-oplader - Microsoft Surface pro 4 1749 Docking Station

GSB312

15V--6A, 90W

AC 100V - 240V 1.2A 50-60Hz

LG PA-1650-64 19V 3.42A 65W

Laptop-oplader - White LG Innotek PSAB-L101A DA-48F19 32MB24

GSB309-WH

19V 3.42A 65W

100-240V 50-60Hz (for worldwide use)

LG DA-65G19 PSAB-L101A 19V 3.42A 65W

Laptop-oplader - 6.5 x 4.4mm LG X-note C500 R410

GSB309-BL

19V 3.42A 65W

100-240V 50-60Hz (for worldwide use)

Samsung AD-2612A 12V 2.2A 26W

Laptop-oplader - Samsung Chromebook 2 XE500C12-K01US

GSB308

12V 2.2A 26W

100-240V 50-60Hz (for worldwide use)

Samsung PA-1250-98 12V 2.2A 26W

Laptop-oplader - Samsung Chromebook XE500C12

GSB308

12V 2.2A 26W

100-240V 50-60Hz (for worldwide use)

Samsung PA-1250-98 PA-1250-96 12V 2.2A 26W

Laptop-oplader - Samsung ATIV Book M NT110S1J-K02HK NT110S1J-K01HK

GSB308

12V 2.2A 26W

100-240V 50-60Hz (for worldwide use)

Samsung W16-030N1A 15V=2A/9V=3A/5V=3A 30W

Laptop-oplader - Samsung Chormebook Pro chromebook plus 30W

GSB307

15V=2A/9V=3A/5V=3A 30W

AC 100-240V, 50/60Hz

Clevo A15-200P1A 19V-10.5A 200W

Laptop-oplader - Clevo Z7-SP7S1 Z7-SL7S3 Z7-i7D0

GSB305

19V-10.5A 200W

100-240V 50-60Hz (for worldwide use)

Gigabyte A15-200P1A 19V-10.5A 200W

Laptop-oplader - Gigabyte P35X P37X v5

GSB305

19V-10.5A 200W

100-240V 50-60Hz (for worldwide use)

Clevo A11-200P1A 19V-10.5A 200W

Laptop-oplader - Clevo Z7 G8 Z8

GSB305

19V-10.5A 200W

100-240V 50-60Hz (for worldwide use)

Chicony A11-200P1A 19V-10.5A 200W

Laptop-oplader - Chicony Clevo K790S G7 Z7-S2SP2

GSB305

19V-10.5A 200W

100-240V 50-60Hz (for worldwide use)

Samsung A11200P1A A200A005L 19V-10.5A/11.57A , 200W-220W

Laptop-oplader - Samsung DP700A7D-S02UK DP700A7D-S03US,DP700A7D-S03DE DP700A7D-X01AU

GSB304

19V-10.5A/11.57A , 200W-220W

100-240V 50-60Hz (for worldwide use)

Samsung AD-20019 19V-10.5A/11.57A , 200W-220W

Laptop-oplader - Samsung NP700G7A NP700G7C DP700A7D

GSB304

19V-10.5A/11.57A , 200W-220W

100-240V 50-60Hz (for worldwide use)

Samsung A11-200P1A AD-20019 19V-10.5A/11.57A , 200W-220W

Laptop-oplader - Samsung Series 7 Gamer

GSB304

19V-10.5A/11.57A , 200W-220W

100-240V 50-60Hz (for worldwide use)

APPLE A1540 DC 14.5V 2A or 5V 2A

Laptop-oplader - Apple Macbook 12" Display

GSB303

DC 14.5V 2A or 5V 2A

AC 100-240V, 50-60Hz

APPLE Apple Macbook 12 inch DC 14.5V 2A or 5V 2A

Laptop-oplader - Apple Macbook 12 inch 14.5V

GSB303

DC 14.5V 2A or 5V 2A

AC 100-240V, 50-60Hz

APPLE MJ262LL/A A1540 DC 14.5V 2A or 5V 2A

Laptop-oplader - APPLE MacBook 29W USB-C Power

GSB303

DC 14.5V 2A or 5V 2A

AC 100-240V, 50-60Hz

Dell DA24NM130 19.5V 1.2A 24W or 5.0V 2.0A

Laptop-oplader - Dell Venue 7 8 10 11 Pro Tablet

GSB302

19.5V 1.2A 24W or 5.0V 2.0A

100V-240V 1A 50-60Hz

Getac ADM-9019M 19V ~ 4.74A, 90W

Laptop-oplader - Getac ADM-9019M MIL-STD-461F

GSB301

19V ~ 4.74A, 90W

100 ~ 240V 50~ 60Hz

Lenovo 710-14IKB 20V 2.25A 45W

Laptop-oplader - Lenovo Flex 4 11 14 15 Yoga 710-14IKB 510 B50-10 Ideapad 100

GSB299

20V 2.25A 45W

100-240V ~ 1.7A 50/60Hz (for worldwide use)

ResMed 370002 24V 3.75A, 90W

Laptop-oplader - Resmed CPAP and BiPAP Machines S10 Series

GSB300

24V 3.75A, 90W

100-240V 50-60Hz (for worldwide use)

Lenovo ADS-25SGP-06 05020E DC 5V 4A 20W

Laptop-oplader - Lenovo ideapad 100S-11IBY 80R2003UUS

GSB295

DC 5V 4A 20W

AC 100V - 240V 50-60Hz

Philips A00390 4.3v - 70mA

Laptop-oplader - Philips A00390/RQ310/311/330 S301 S512

GSB294

4.3v - 70mA

100-240V ~ 50-60Hz 2w

LG ADS-40FSG-19 19V 1.7A-2.1A 40W

Laptop-oplader - LG E1948S E2242C E2249 E1948

GSB223

19V 1.7A-2.1A 40W

100-240V-50/60Hz 1.0A(1,0A)

LG 40W 19V 1.7A-2.1A 40W

Laptop-oplader - LG E2251S E2251T LCAP21C Monitor

GSB223

19V 1.7A-2.1A 40W

100-240V-50/60Hz 1.0A(1,0A)

LG LCAP21B LCAP16B-A LCAP25B 24MA32D E2351T E2290V 19V 1.7A-2.1A 40W

Laptop-oplader - LG EAY62549304 LCAP21A 23EA63V 24EA53T Monitor

GSB223

19V 1.7A-2.1A 40W

100-240V-50/60Hz 1.0A(1,0A)

LG LCAP21C 19V 1.7A-2.1A 40W

Laptop-oplader - LG 27UD68-W 27" Monitor - VG White

GSB223

19V 1.7A-2.1A 40W

100-240V-50/60Hz 1.0A(1,0A)

DELL 08XTW5 20V 12V 5V 1.5A 2A 2A 30W

Laptop-oplader - DELL XPS 12 (9250)

GSB292

20V 12V 5V 1.5A 2A 2A 30W

100V-240V ~0.9A 50-60Hz

Sony ACDP-160E01 19.5V--8.21A, 160W

Laptop-oplader - Sony XBR49X800D 49" 4K Ultra HD TV

GSB245

19.5V--8.21A, 160W

AC 100V - 240V 2.45A 50-60Hz

Sony ACDP-240E01 24V--9.4A,240W

Laptop-oplader - Sony KDL-75X9400C XBR-55X930D 55" Smart LED 3D 4K Ultra HD LCD TV

GSB291

24V--9.4A,240W

AC 100V - 240V 2.6A 50-60Hz

Sony 149311714 24V--9.4A,240W

Laptop-oplader - Sony XBR65X930D 4K Ultra HD 3D Smart TV (2016 Model)

GSB291

24V--9.4A,240W

AC 100V - 240V 2.6A 50-60Hz

ASUS 180W 19V 9.5A, 180W

Laptop-oplader - ASUS G55 G70 G71 G72 G73 G74 G75

GSB289

19V 9.5A, 180W

100-240V  50-60Hz (worldwide use)

Chicony 180W 19V 9.5A, 180W

Laptop-oplader - Chicony MSI GT70 0NC-011US

GSB289

19V 9.5A, 180W

100-240V  50-60Hz (worldwide use)

Asus 180W 19V 9.5A, 180W

Laptop-oplader - Asus G46 G55 G73 G75VW G75VX

GSB289

19V 9.5A, 180W

100-240V  50-60Hz (worldwide use)

Chicony ADP-180EB D 19V 9.5A, 180W

Laptop-oplader - Chicony MSI GT60 GT70

GSB289

19V 9.5A, 180W

100-240V  50-60Hz (worldwide use)

MSI 180W 19V 9.5A, 180W

Laptop-oplader - MSI GT70 Dominator 895,ADP-180NB BC,Notebook

GSB289

19V 9.5A, 180W

100-240V  50-60Hz (worldwide use)

Chicony 180W 19V 9.5A, 180W

Laptop-oplader - Chicony A12-180P1A A180A002L Power Supply

GSB289

19V 9.5A, 180W

100-240V  50-60Hz (worldwide use)

Thunderobot 180W 19V 9.5A, 180W

Laptop-oplader - Thunderobot 911M-M1A 911-T1A 911GT-Y3/Y2 911-T1/T2 Power Supply

GSB289

19V 9.5A, 180W

100-240V  50-60Hz (worldwide use)

Dell LA45NM150 5V-20V 2A-2.25A 45W

Laptop-oplader - DELL 689C4 492-BBUU

GSB288

5V-20V 2A-2.25A 45W

100V-240V 1.3A 50-60Hz

Dell 45W USB Type-C USB-C 5V-20V 2A-2.25A 45W

Laptop-oplader - Dell LA45NM150 HDCY5 0HDCY5

GSB288

5V-20V 2A-2.25A 45W

100V-240V 1.3A 50-60Hz

HP 815049-001 A045R031L TPN-CA01 5V 2A/12V 3A/15V 3A 45W (ref to the picture)

Laptop-oplader - HP Elite x2 45W USB-C

GSB287

5V 2A/12V 3A/15V 3A 45W (ref to the picture)

100-240V  1.4A 50-60Hz (worldwide use)

Acer 135W 19V 7.1A, 135W

Laptop-oplader - Acer Aspire V15 Nitro VN7-591G 5.5x1.7

GSB278

19V 7.1A, 135W

100-240V

Acer 135W 19V 7.1A 19V 7.1A, 135W

Laptop-oplader - Acer Aspire ADP-135KB T 5.5*1.7 Purple connector

GSB278

19V 7.1A, 135W

100-240V

Acer 135W 19V 7.1A, 135W

Laptop-oplader - Acer Aspire PA-1131-05 Laptop Charger & Cord

GSB290

19V 7.1A, 135W

100-240V 50-60Hz

Acer ADP-135KB PA-113-05 19V 7.1A, 135W

Laptop-oplader - ACER Aspire VN7-791-7939,VN7-791G-73AW

GSB290

19V 7.1A, 135W

100-240V 50-60Hz

Acer ADP-135KB T 19V 7.1A, 135W

Laptop-oplader - Aspire VN7-591G-73MJ,VN7-591G-75H9/796V

GSB290

19V 7.1A, 135W

100-240V 50-60Hz

Acer PA-1131-05 19V 7.1A, 135W

Laptop-oplader - Acer Aspire VN7-591G-74LK

GSB290

19V 7.1A, 135W

100-240V 50-60Hz

Acer PA-1131-08 19V 7.1A, 135W

Laptop-oplader - ACER L100 L320 L3600 L460G 3000 PA-1131-08

GSB290

19V 7.1A, 135W

100-240V 50-60Hz

Acer KP.13501.006 19V 7.1A, 135W

Laptop-oplader - Acer Aspire VN7-591G-74SK,VN7-591G-70JY,VN7-591G-792U

GSB290

19V 7.1A, 135W

100-240V 50-60Hz

Acer KP.13501.004 19V 7.1A, 135W

Laptop-oplader - Acer Aspire L100 L310 L320 L3600 L460G

GSB290

19V 7.1A, 135W

100-240V 50-60Hz

Acer 135W 19V 7.1A, 135W

Laptop-oplader - Acer Aspire ADP-135KB T

GSB290

19V 7.1A, 135W

100-240V 50-60Hz

MSI ADP-180NB BC 19.5V 9.2A 180W

Laptop-oplader - MSI GT60 2OKWS-674US

GSB285

19.5V 9.2A 180W

100-240V

MSI ADP-180NB 19.5V 9.2A 180W

Laptop-oplader - MSI GT70 2PE-1811UK

GSB285

19.5V 9.2A 180W

100-240V

MSI S93-0404190-D04 19.5V 9.2A 180W

Laptop-oplader - MSI GT70 2PC-1468US

GSB285

19.5V 9.2A 180W

100-240V

MSI ADP-180NB BC 19.5V 9.2A 180W

Laptop-oplader - MSI GT70 2PC-1043US

GSB285

19.5V 9.2A 180W

100-240V

Sony ACDP-085E03 ACDP-085N02 ACDP-085E01 19.5V 4.36A 4.35A 4.4A, 85W

Laptop-oplader - Sony LCD TV ACDP-085E01 / 085E02 power adapter #A16M LW

GSB286

19.5V 4.36A 4.35A 4.4A, 85W

100-240V 50-60Hz (for worldwide use)

Apple A1466 A1436 14.85V-3.05A-45W

Laptop-oplader - Apple Macbook Air 11inch 13inch 45W 14.85V

GSB281

14.85V-3.05A-45W

100 - 240V 50 - 60HZ

Acer A13-045N2A KP.0450H.001 19V - 2.37A 45W

Laptop-oplader - Acer Aspire Switch 11 Acer Chromebook 11

GSB280

19V - 2.37A 45W

100-240V ~ 1.2A 50-60Hz

Lenovo 230W 20V 11.5A, 230W

Laptop-oplader - Lenovo ThinkPad P70 P50 20ER000BIX 00HM626 ADL230NDC3A Notebook

GSB222

20V 11.5A, 230W

100-240V 50-60Hz(for worldwide use)

HP 45W 5V 2A/12V 3A/15V 3A 45W(ref to the picture).

Laptop-oplader - HP Elite x2 1012 G1 M5 6Y54 Touch Table PC Charger

GSB282

5V 2A/12V 3A/15V 3A 45W(ref to the picture).

100-240V 1.4A 50-60Hz(for worldwide use)

ASUS EXA1202YH EXA1202XH PA-1900-29 PA-1900-30 19V - 4.74A,90W

Laptop-oplader - ASUS Zenbook UX51VZ-CN025H UX51VZ-DH71

GSB279

19V - 4.74A,90W

100-240V 50-60Hz

Asus 0A001-00330100 19V 3.42A 65W

Laptop-oplader - Asus X553 X553MA-XX333B Power Charger 19V 3.42A 65W 4.0mm x 1.35mm

GSB253

19V 3.42A 65W

100 - 240V 1.5A 50-60Hz

Asus EXA1206CH 19V 3.42A 65W

Laptop-oplader - Asus Zenbook Power UX301L UX303LA/LB/LN UX303UA UX303UB

GSB253

19V 3.42A 65W

100 - 240V 1.5A 50-60Hz

Asus ADP-40TH_A 19V 3.42A 65W

Laptop-oplader - Asus VivoBook X202E VivoBook Q200E

GSB253

19V 3.42A 65W

100 - 240V 1.5A 50-60Hz

Asus ADP-65JH_DB 19V 3.42A 65W

Laptop-oplader - ASUS Zenbook Prime UX32VD-R4013H Ultrabook 4.0*1.35mm

GSB253

19V 3.42A 65W

100 - 240V 1.5A 50-60Hz

Asus PA-1650-78 19V 3.42A 65W

Laptop-oplader - Asus Zenbook Prime UX32V/UX32VD Ultrabook

GSB253

19V 3.42A 65W

100 - 240V 1.5A 50-60Hz

Asus PA-1650-78 65W 19V 3.42A 65W

Laptop-oplader - ASUS Zenbook UX303LA UX303LN UX305

GSB253

19V 3.42A 65W

100 - 240V 1.5A 50-60Hz

Acer PA-1131-16 19V 7.1A,135W

Laptop-oplader - Acer Aspire V17 Nitro VN7-792G-797V T5000-73CF

GSB278

19V 7.1A,135W

100-240V 50-60Hz(for worldwide use)

Acer KP.13501.005 19V 7.1A,135W

Laptop-oplader - Acer Aspire V15 Nitro VN7-592G-77LB VN7-592G-788W

GSB278

19V 7.1A,135W

100-240V 50-60Hz(for worldwide use)

Sony VGP-AC10V9 10.5V 3.8A

Laptop-oplader - Sony VAIO PRO SVP1321J1EB SVP11217PGB

GSB195

10.5V 3.8A

100-240V 50-60Hz (for worldwide use)

Sony VGP-AC10V10 10.5V 3.8A

Laptop-oplader - Sony Vaio Duo 13 Ultrabook 45W

GSB195

10.5V 3.8A

100-240V 50-60Hz (for worldwide use)

Sony 10.5V/5V 10.5V 3.8A

Laptop-oplader - Sony Vaio Duo 13 SVP13213CGB SVP13213CGS Ultrabook

GSB195

10.5V 3.8A

100-240V 50-60Hz (for worldwide use)

Sony 45W 10.5V 3.8A

Laptop-oplader - Sony Vaio Duo 13 SVD13215CDB Ultrabook VGP-AC10V10

GSB195

10.5V 3.8A

100-240V 50-60Hz (for worldwide use)

LG 140W 19V - 7.37A, 140W

Laptop-oplader - LG LCAP31 34UM94 34UM95

GSB275

19V - 7.37A, 140W

100 - 240V, 50/60 Hz, 2.0A

LG EAY63128701 EAY62949001 19V - 7.37A, 140W

Laptop-oplader - LG 34YM95C 45UM94-P 34UC87 34UC87M

GSB275

19V - 7.37A, 140W

100 - 240V, 50/60 Hz, 2.0A

LG LCAP31 34UM94 34UM95 19V - 7.37A, 140W

Laptop-oplader - LG 34-Inch Ultra Wide QHD Monitor LED

GSB275

19V - 7.37A, 140W

100 - 240V, 50/60 Hz, 2.0A

LG 110W 19V - 5.79A, 110W

Laptop-oplader - LG ADS-110CL-19-3 190110G adapter 19V 110W

GSB276

19V - 5.79A, 110W

100 - 240V, 50/60 Hz, 2.0A

LG EAY63032203 19V - 5.79A, 110W

Laptop-oplader - LG ADS-110CL-19-3 190110G

GSB276

19V - 5.79A, 110W

100 - 240V, 50/60 Hz, 2.0A

Acer PA-1450-26 19V - 2.37A 45W

Laptop-oplader - ACER Aspire One 722 AO722 EX2519-C62F Z1401-C2XW

GSB277

19V - 2.37A 45W

100-240V ~ 1.2A 50-60Hz

Acer A13-045N2A A045R021L 19V - 2.37A 45W

Laptop-oplader - ACER Aspire ES1-411-C3W3 ES1-512-C8JU

GSB277

19V - 2.37A 45W

100-240V ~ 1.2A 50-60Hz

HP 0957-2385 22V 455MA

Laptop-oplader - HP Deskjet 1518 1010 1510 22V 455MA

GSB274

22V 455MA

100-240V 50-60Hz (for worldwid

Panasonic 78W 15.6V 5A 78W

Laptop-oplader - Panasonic ToughBook CF-73 CF-29 CF-30

GSB-BG0

15.6V 5A 78W

100-240V 50-60Hz (for worldwid

Panasonic CF-AA5713AM2 15.6V 7.05A 110W

Laptop-oplader - CF-31/CF-52/15.6v 7.05A/CF-AA5713A M1

GSB272

15.6V 7.05A 110W

100-240V 50-60Hz (for worldwid

Fujitsu FPCAC63W CP481149-02 19V 5.27A 100W

Laptop-oplader - Fujitsu LH772 T902 T901 E781 E782 S761

GSB-BG0

19V 5.27A 100W

100-240V 50-60Hz (for worldwid

HP ADP-150XB_B 19.5V 7.7A, 150W

Laptop-oplader - HP ZBook Studio G3 776620-001 Mobile Workstation

GSB268

19.5V 7.7A, 150W

100-240V 50-60Hz

Microsoft 24W 15V 24W

Laptop-oplader - Microsoft Surface Pro 4 Power 1735

GSB267

15V 24W

100V-240V

Lenovo ADLX36NCT2C 12v 3A / 36W

Laptop-oplader - Lenovo ThinkPad 10 20C1/20C3 Tablet

GSB266

12v 3A / 36W

100-240V 50-60Hz

Dell DA65NS4-00 LA65NS2-00 PA-21 19.5V 3.34A

Laptop-oplader - Dell Inspiron 1750 Dell XPS M1330

GSB-008

19.5V 3.34A

AC 100-220V,50-60Hz

Dell PA-1650-02D3 PA-1650-02D4 19.5V 3.34A 65W

Laptop-oplader - Dell Inspiron 5759

GSB-BF0

19.5V 3.34A 65W

100-240V 50-60Hz

Google PA-1600-23 5V/12V/20V--3A, 15W/36W/60W

Laptop-oplader - Google CHROMEBOOK Google Chrome PIXE

GSB-BEF

5V/12V/20V--3A, 15W/36W/60W

AC 100V - 240V 50-60Hz

Samsung AD-6019R AD-8019 AD-9019S 19V 3.16A 60W

Laptop-oplader - Samsung Series 3 NP-300E5C NP350U2B NP350U2B-A01US 60w

GSB-aao

19V 3.16A 60W

AC 100-240V 50~60Hz

Dell LA65NS2-01 PA-12 19.5V 3.34A, 65W

Laptop-oplader - Dell Inspiron 5759 Dell Chromebook 13 (7310)

GSB260

19.5V 3.34A, 65W

100-240V 50-60Hz

Motorola SPN5632B 12V 1.5A 18W

Laptop-oplader - Motorola Xoom 1 Tablet

GSB259

12V 1.5A 18W

100-240V 0.6A 50-60Hz

Google 60W 12V 5.0A

Laptop-oplader - Google chrome PA-1650-29 PA-1650-29 PA165029

Li-ion

12V 5.0A

100V-240V 50-60HZ 1.5A

Toshiba 90W 19V 4.74A, 90W

Laptop-oplader - Toshiba Laptop Sattelite L300D

GSB017_new

19V 4.74A, 90W

100-240V 50-60Hz (for worldwid

ASUS EXA1202YH 19V 4.74A, 90W

Laptop-oplader - Asus K43JY K43S K43SC K43SD

GSB017_new

19V 4.74A, 90W

100-240V 50-60Hz (for worldwid

ASUS ADP-90CD ADP-90SB_BB 19V 4.74A, 90W

Laptop-oplader - ASUS X750JA-TY029H X750JA-DB71 A55VD-AB71 Y5RG

GSB017_new

19V 4.74A, 90W

100-240V 50-60Hz (for worldwid

ASUS ADP-90FB PA-1900-36 19V 4.74A, 90W

Laptop-oplader - Asus U47A/i7-3520M Notebook

GSB017_new

19V 4.74A, 90W

100-240V 50-60Hz (for worldwid

ASUS ADP-90YD_B 90W 19V 4.74A 19V 4.74A, 90W

Laptop-oplader - Asus EXA0904YH R32379 N53S N55S Notebook PC

GSB017_new

19V 4.74A, 90W

100-240V 50-60Hz (for worldwid

Dell ADP-90VH_D 19.5V 4.62A, 90W

Laptop-oplader - Dell Latitude E6420 E4310 AC Power Supply Charger 90W

GSB021_new

19.5V 4.62A, 90W

100-240V 50-60Hz (for worldwi

Dell C120H D094H 19.5V 4.62A, 90W

Laptop-oplader - Dell Inspiron N4110 N5010 N5030 N5110 N7010 N7110 Charger PSU

GSB021_new

19.5V 4.62A, 90W

100-240V 50-60Hz (for worldwi

Dell 19.5V 4.62A 19.5V 4.62A, 90W

Laptop-oplader - DELL LATITUDE E6330 E6400ASB E6430 E6530

GSB021_new

19.5V 4.62A, 90W

100-240V 50-60Hz (for worldwi

Dell 0C9HYX J62H3 19.5V 4.62A, 90W

Laptop-oplader - Dell Latitude E5510 E6400 E6410 E6410 E6510

GSB021_new

19.5V 4.62A, 90W

100-240V 50-60Hz (for worldwi

Dell HH44H DA90PM130 332-1833 19.5V 4.62A, 90W

Laptop-oplader - Dell Inspiron 1521 1525 1526 1545 PA-10 Slim 90W Power Adapter /Cord

GSB021_new

19.5V 4.62A, 90W

100-240V 50-60Hz (for worldwi

Dell LA90PM130 C9HYX 19.5V 4.62A, 90W

Laptop-oplader - Dell latitude PA-3E PA-1900-28D LA90PE1-01 Slim

GSB021_new

19.5V 4.62A, 90W

100-240V 50-60Hz (for worldwi

Dell BSACA01DL1 90W 19V 19.5V 4.62A, 90W

Laptop-oplader - Dell Latitude E5520M E6430s E6510 Slim Power Supply

GSB021_new

19.5V 4.62A, 90W

100-240V 50-60Hz (for worldwi

ASUS PA-1650-78 19V 3.42A 65W

Laptop-oplader - Asus Zenbook Power 65W UX301L UX303LA/LB/LN UX303UA UX303UB

GSB253

19V 3.42A 65W

100 - 240V 1.5A 50-60Hz

ASUS 3.42A 19V 3.42A 65W

Laptop-oplader - ASUS Zenbook UX 21A UX31A UX32A UX32VD Series Ultrabook Models

GSB253

19V 3.42A 65W

100 - 240V 1.5A 50-60Hz

ASUS 65W 19V 3.42A 65W

Laptop-oplader - ASUS X553 X553MA-XX074H X553MA-DB01 15.6inch Touchscreen charger

GSB253

19V 3.42A 65W

100 - 240V 1.5A 50-60Hz

Microsoft 15V 4A 65W 15V-4A,5V-1A 65W

Laptop-oplader - Microsoft Surface Book 1706 Pro 4 Power Supply Charger

GSB252

15V-4A,5V-1A 65W

100-240V 50-60Hz

Avell FSP180-ABAN1 19V 9.47A 19V 9.47A 180W

Laptop-oplader - Avell G1530 Notebook 5.5*2.5mm

GSB249

19V 9.47A 180W

100-240V~2.25A 50-60Hz

LG ADS-40SG PSAB-L202C 19V 1.3A 25W

Laptop-oplader - LG E2249 E1948SX PC

GSB250_us

19V 1.3A 25W

100-240V-50/60Hz 1.0A(1,0A)

LG 19V 1.3A 25W 19V 1.3A 25W

Laptop-oplader - LG W1947CY 19025G PC

GSB250_au

19V 1.3A 25W

100-240V-50/60Hz 1.0A(1,0A)

LG ADS-40FSG-19 19V 1.3A 25W

Laptop-oplader - LG E1948S E2242C E2249 E1948 PC

GSB250_eu

19V 1.3A 25W

100-240V-50/60Hz 1.0A(1,0A)

ResMed 90W 24V 3.75A 24V 3.75A, 90W

Laptop-oplader - ResMed R360-760 S9 Series

GSB248

24V 3.75A, 90W

100-240V 50-60Hz(for worldwide

Microsoft 12V 16.5A 12V16.5A, 213W

Laptop-oplader - Microsoft DC-ATX LED ITX power supply with belt fan

GSB247

12V16.5A, 213W

100-240V 50-60Hz (for worldwi

MSI 19.5V 16.9A 330W 19.5V 16.9A, 330W

Laptop-oplader - MSI GT80 2QE-030NL Titan SLI Gaming

GSB243

19.5V 16.9A, 330W

100-240V 50-60Hz (for worldwid

Clevo ADP-330AB_D 19.5V 16.9A, 330W

Laptop-oplader - Clevo P570WM P377SM-A 330W Gaming

GSB243

19.5V 16.9A, 330W

100-240V 50-60Hz (for worldwid

Clevo 230W 19.5V 11.8A 19.5V 11.8A, 230W

Laptop-oplader - Clevo P170SM-A P177SM-A X811 X711 Gaming

GSB244

19.5V 11.8A, 230W

100-240V 50-60Hz (for worldwid

ASUS N45W-01 19V 2.37A (45W)

Laptop-oplader - ASUS Transformer Book T200T T200TA T200TA-CP004H multi

GSB108_new

19V 2.37A (45W)

100-240V / 50-60Hz

ASUS ADP-45AW 19V 2.37A (45W)

Laptop-oplader - ASUS Zenbook UX21E UX21 UX31 UX31K UX31E

GSB108_new

19V 2.37A (45W)

100-240V / 50-60Hz

ASUS AD82030 19V 1.58A-2.1A 30W- 40W

Laptop-oplader - US Plug AC/DC Asus Eee PC 1001HA 1001P 1001PX 1005HA 1201HAG FR ASUS Eee Pad

GSB055_white

19V 1.58A-2.1A 30W- 40W

100-240v / 50-60hz

ASUS 19V 1.58A 30W 19V 1.58A-2.1A 30W- 40W

Laptop-oplader - ASUS AD820M0 EXA1004EH EXA1004UH 04G26B001050

GSB055_white

19V 1.58A-2.1A 30W- 40W

100-240v / 50-60hz

ASUS EXA1004UH 1001PX 19V 1.58A-2.1A 30W- 40W

Laptop-oplader - ASUS Eee Pc X101CH 1015CX 1015PW 1011CX 1015PX AD820M0

GSB055_black

19V 1.58A-2.1A 30W- 40W

100-240v / 50-60hz

ASUS AD820M0 AD6630 EXA1004EH 19V 1.58A-2.1A 30W- 40W

Laptop-oplader - ASUS Eee PC 1015BX 1015PEB 1015CX G11 Power Pack

GSB055_black

19V 1.58A-2.1A 30W- 40W

100-240v / 50-60hz

ASUS DSL-N55U RT-N66U Rt-ac66r 19V 1.58A-2.1A 30W- 40W

Laptop-oplader - ASUS RT-N56U Router RT-AC66U

GSB055_black

19V 1.58A-2.1A 30W- 40W

100-240v / 50-60hz

Dell 19.5V 6.67A 19.5V 6.67A 130W

Laptop-oplader - Dell Precision M3800 i7-4702HQ

GSB191

19.5V 6.67A 130W

100-240V 50-60Hz (for worldwid

Dell DA130PM130 0RN7NW RN7NW 19.5V 6.67A 130W

Laptop-oplader - Dell 130W

GSB191

19.5V 6.67A 130W

100-240V 50-60Hz (for worldwid

Dell 332-1829 TX73F 6TTY6 19.5V 6.67A 130W

Laptop-oplader - Dell Precision M3800

GSB191

19.5V 6.67A 130W

100-240V 50-60Hz (for worldwid

ASUS 19V 1.75A 19V 1.75A 33W

Laptop-oplader - Asus EeeBook E202SA E202SA3050

19V 1.75A 33W

AC100-240V 50-60HZ

ASUS KFD19237 19V 1.75A 33W

Laptop-oplader - Asus EeeBook E202 E202SA

GSB241

19V 1.75A 33W

AC100-240V 50-60HZ

ASUS KFD19237 19V 1.75A 33W

Laptop-oplader - ASUS EeeBook X205T X205TA 11.6inch

GSB241

19V 1.75A 33W

AC100-240V 50-60HZ

Acer PSC11R-050 5.35V 2A Micro USB

Laptop-oplader - Acer Iconia Tab A110 A1-810 A3-A10 Tablet

GSB242

5.35V 2A Micro USB

100-240V 50-60Hz (for worldwi

ASUS S200L DC 19V 1.75A-2.37A 33W

Laptop-oplader - Asus Zenbook UX32A UX31A UX21A

GSB090_New

DC 19V 1.75A-2.37A 33W

AC 100-240V 50-60Hz 1.0A

ASUS S200E DC 19V 1.75A-2.37A 33W

Laptop-oplader - Asus VivoBook S200E-CT158H AD891M21 S200E-CT216H S200E-CT157H

GSB090_New

DC 19V 1.75A-2.37A 33W

AC 100-240V 50-60Hz 1.0A

ASUS C300 DC 19V 1.75A-2.37A 33W

Laptop-oplader - Asus Chromebook 11.6inchC200-C200M C200MA C200MA-DS01

GSB090_New

DC 19V 1.75A-2.37A 33W

AC 100-240V 50-60Hz 1.0A

ASUS 45W DC 19V 1.75A-2.37A 33W

Laptop-oplader - Asus VivoBook X102B X102BA X102BA-BH41T X200L X200LA

GSB090_New

DC 19V 1.75A-2.37A 33W

AC 100-240V 50-60Hz 1.0A

ASUS 1.75A DC 19V 1.75A-2.37A 33W

Laptop-oplader - ASUS X200CA X202E-DH31T X201E-DH01 S200E-CT216H S200E X200T

GSB090_New

DC 19V 1.75A-2.37A 33W

AC 100-240V 50-60Hz 1.0A

ASUS X200CA-DB01T DC 19V 1.75A-2.37A 33W

Laptop-oplader - ASUS Transformer Book Flip TP300L TP300LA,VivoBook X200CA

GSB090_New

DC 19V 1.75A-2.37A 33W

AC 100-240V 50-60Hz 1.0A

ASUS X200CA-DB02 DC 19V 1.75A-2.37A 33W

Laptop-oplader - Asus X453m X453MA F553M X553MA D553MA 15.6

GSB090_New

DC 19V 1.75A-2.37A 33W

AC 100-240V 50-60Hz 1.0A

ASUS 45W DC 19V 1.75A-2.37A 33W

Laptop-oplader - ASUS Zenbook Prime UX21A X200CA UX31A BX21A UX32A

GSB090_New

DC 19V 1.75A-2.37A 33W

AC 100-240V 50-60Hz 1.0A

ASUS 0A001-00232100 DC 19V 1.75A-2.37A 33W

Laptop-oplader - Asus UX305FA ZenBook Asus Zenbook Infinity UX303LA Charger

GSB090_New

DC 19V 1.75A-2.37A 33W

AC 100-240V 50-60Hz 1.0A

ASUS EXA1206CH DC 19V 1.75A-2.37A 33W

Laptop-oplader - Asus Vivobook F102BA F200CA F201E X102B

GSB090_New

DC 19V 1.75A-2.37A 33W

AC 100-240V 50-60Hz 1.0A

ASUS 0A001-00330100 DC 19V 1.75A-2.37A 33W

Laptop-oplader - Asus X453m X453MA F553M X553MA D553MA 15.6

GSB090_New

DC 19V 1.75A-2.37A 33W

AC 100-240V 50-60Hz 1.0A

ASUS AD891M21 DC 19V 1.75A-2.37A 33W

Laptop-oplader - Gigabit Router RT-AC68U AC1900,Asus VivoBook S200E-CT158H

GSB090_New

DC 19V 1.75A-2.37A 33W

AC 100-240V 50-60Hz 1.0A

ASUS 19V 2.37A DC 19V 1.75A-2.37A 33W

Laptop-oplader - ASUS X553M AC CHARGER 11.6inch K200MA X200MA-RCLT08 13.3inch UX303LA-DB51T

GSB090_New

DC 19V 1.75A-2.37A 33W

AC 100-240V 50-60Hz 1.0A

Microsoft 1512 12V 2A,24W

Laptop-oplader - Microsoft Surface RT PRO 10.6inch

GSB182_New

12V 2A,24W

100-240V 50-60Hz

Microsoft 12V 2A 24W 12V 2A,24W

Laptop-oplader - Microsoft Surface 2 Windows RT 1513 1512

GSB182_New

12V 2A,24W

100-240V 50-60Hz

Microsoft 1627 12V - 4A 48W

Laptop-oplader - Microsoft Surface Pro 10.6inch

GSB219_New

12V - 4A 48W

100-240V ~ 1.3A 50/60Hz

Microsoft 48W 12V 4A 12V - 4A 48W

Laptop-oplader - Microsoft Surface Pro 3 Docking Station

GSB219_New

12V - 4A 48W

100-240V ~ 1.3A 50/60Hz

Microsoft 2.58A 12V 12V 2.58A 30w 5V 1A 5W

Laptop-oplader - Microsoft Surface Pro 3 Tablet PC 1625 Power Supply

GSB212_New

12V 2.58A 30w 5V 1A 5W

AC 100V - 240V 50-60Hz

Microsoft 48W 12V 3.6A 12V 3.6 45w 5V 1A 5W

Laptop-oplader - Microsoft Surface Pro 1 Pro 2 Charger 1601 1536 1514

GSB192

12V 3.6 45w 5V 1A 5W

AC 100V - 240V 50-60Hz

Samsung SMT-170QN 14V 4A , 56Watt

Laptop-oplader - Samsung LCD SyncMaster 770TFT 17inch SMT-170QN New

GSB239

14V 4A , 56Watt

100 ~ 240V, 50~ 60Hz

Sony VGN-CR510E 19.5V 4.7A, 90W

Laptop-oplader - Sony Vaio PCG-3J1L PCG-7Z2L NSW24063 N50

GSB240

19.5V 4.7A, 90W

100-240V 50-60Hz (for worldwi

Sony 19.5V 4.7A 19.5V 4.7A, 90W

Laptop-oplader - SONY VAIO PCG-61411L VGP-AC19V41 VGP-AC19V19 VGP-AC19V10 VGP-AC19V11

GSB240

19.5V 4.7A, 90W

100-240V 50-60Hz(for worldwide

Sony VGP-AC19V43 VGP-AC19V44 19.5V 4.7A, 90W

Laptop-oplader - SONY NSW24063 N50

GSB011_New

19.5V 4.7A, 90W

100-240V 50-60Hz (for worldwi

Sony VGN-CR510E 19.5V 4.7A 19.5V 4.7A, 90W

Laptop-oplader - Sony Vaio PCG-3J1L PCG-7Z2L

GSB011_New

19.5V 4.7A, 90W

100-240V 50-60Hz (for worldwi

Sony VGN-CR510E 19.5V 4.7A, 90W

Laptop-oplader - SONY VAIO VGP-AC19V19 VGP-AC19V10 VGP-AC19V11

GSB011_New

19.5V 4.7A, 90W

100-240V 50-60Hz (for worldwi

Sony VGP-AC19V47 19.5V 2A 19.5V ~ 2A 40W

Laptop-oplader - Sony Vaio SVE11 SVE1135CXB Ultrabook

GSB045

19.5V ~ 2A 40W

100-240V ~ 2.0A, 50 - 60Hz

Sony VGP-AC19v39 VGP-AC19V57 19.5V ~ 2A 40W

Laptop-oplader - Sony VAIO PCG-800 Series

GSB045

19.5V ~ 2A 40W

100-240V ~ 2.0A, 50 - 60Hz

Toshiba PA3546E-1AC3 Pa-1181-02 19V 9.5A , 180Watt

Laptop-oplader - Toshiba X205 180W 19V 9.5A Laptop DC Charger Power Supply

GSB238

19V 9.5A , 180Watt

100 ~ 240V, 50~ 60Hz

HP ADP-45WD_B 19.5V ~ 2.31A 45W

Laptop-oplader - HP 14t 14z 15t 15z TouchSmart 15z-n100 Series Charger+Cord

GSB237

19.5V ~ 2.31A 45W

100-240V ~ 1.5A, 50 - 60Hz

HP 741727-001 19.5V ~ 2.31A 45W

Laptop-oplader - HP Pavilion 740015-002 HSTNN-CA40 740015-001 19.5v 45w 2.31a

GSB237

19.5V ~ 2.31A 45W

100-240V ~ 1.5A, 50 - 60Hz

HP HSTNN-DA40 740015-003 19.5V ~ 2.31A 45W

Laptop-oplader - HP Pavilion 13-a000 x360 11-h000 x2 Series 19.5v 45w 2.31a Blue Charger+Cord

GSB237

19.5V ~ 2.31A 45W

100-240V ~ 1.5A, 50 - 60Hz

Dell 312-1307 JT9DM 19.5V~2.31A , 45 Watt

Laptop-oplader - Dell XPS 13 12 11 Inspiron 7437 7348 19.5V 2.31A

GSB009

19.5V~2.31A , 45 Watt

100 ~ 240V, 50~ 60Hz

Dell 45W 3RG0T PA-1450-66D1 19.5V~2.31A , 45 Watt

Laptop-oplader - Dell XPS 12 XPS 13 19.5V

GSB009

19.5V~2.31A , 45 Watt

100 ~ 240V, 50~ 60Hz

Dell CDF57 JHJX0 19.5V~2.31A , 45 Watt

Laptop-oplader - DELL XPS 11 12 13 Inspiron 14 7437 7348 7000

GSB009

19.5V~2.31A , 45 Watt

100 ~ 240V, 50~ 60Hz

HP HSTNN-LA09 PA-1151-03HH 585010-001 19V - 7.9A , 150 Watt

Laptop-oplader - HP 19.5V 7.89A 7.9A 150W PA-1151-03HS-ROHS Series

GSB236

19V - 7.9A , 150 Watt

100V ~ 240V, 50~ 60Hz

ASUS 19.5V 9.23A 180W 19.5V 9.23A,180W

Laptop-oplader - ADP-180HB_F ASUS ROG G751JY-QH72-CB Gaming Slim

GSB165

19.5V 9.23A,180W

100-240V 50-60Hz (for worldwid

ASUS ADP-180MB_F FA180PM111 19.5V 9.23A 180W

Laptop-oplader - ASUS ROG G751JY-QH72-CB Gaming Laptop PC

GSB165

19.5V 9.23A 180W

100-240V 50-60Hz

ASUS FA180PM111 ADP-180MB 19.5V 9.23A,180W

Laptop-oplader - Asus G750JX G750JW G750JZ Laptop

GSB165

19.5V 9.23A,180W

100-240V 50-60Hz

Dell 180W 19.5v 9.23A 19.5V 9.23A 180W

Laptop-oplader - Dell Inspiron 700M 600M 500M 300M

GSB077

19.5V 9.23A 180W

100-240V 50-60Hz (for worldwi

Dell O5U092 O7W104 19.5V 9.23A 180W

Laptop-oplader - DELL Inspiron 2350 All-in-one AIO PC

GSB077

19.5V 9.23A 180W

100-240V 50-60Hz (for worldwi

Dell FA180PM111 JVF3V 19.5V 9.23A 180W

Laptop-oplader - Dell Alienware M14x M15x M17x M17x R3 M17x4

GSB077

19.5V 9.23A 180W

100-240V 50-60Hz (for wor

Dell P21F 19.5V 9.23A 180W

Laptop-oplader - Dell Inspiron 2350

GSB077

19.5V 9.23A 180W

100-240V 50-60Hz (for worldwi

Dell 74X5J DA180PM111 19.5V 9.23A 180W

Laptop-oplader - Dell Alienware M15X M4600 M4700

GSB077

19.5V 9.23A 180W

100-240V 50-60Hz (for worldwi

Dell 74X5J 331-1465 19.5V 9.23A 180W

Laptop-oplader - Dell Precision M4600 M4700, M6500

GSB077

19.5V 9.23A 180W

100-240V 50-60Hz (for worldwi

ASUS 19V 1.75A 33W 19V == 1.75A 33W

Laptop-oplader - ASUS Vivobook S200E X201E X202E

GSB117

19V == 1.75A 33W

100-240V ~ 1.2A 50-60Hz

ASUS AD890326 19V == 1.75A 33W

Laptop-oplader - Asus Vivobook X200M S200E X200T

GSB117

19V == 1.75A 33W

100-240V ~ 1.2A 50-60Hz

ASUS ADP-33AW 19V == 1.75A 33W

Laptop-oplader - ASUS Vivobook S200E X201E X202E X200M

GSB117

19V == 1.75A 33W

100-240V ~ 1.2A 50-60Hz

Samsung PA-1400-24 19V 2.1A, 40W

Laptop-oplader - Samsung Series 9 NP900X3E-K03US Lite NP905S3G-K06CA NP930X2K-K01US

GSB111

19V 2.1A, 40W

100-240V 50-60Hz (for worldwid

Samsung AA-PA3N40W 40W 19V 2.1A, 40W

Laptop-oplader - Samsung Slim ATIV Book 9 Plus NP940X3G-K01US NP940X3G-K05US Ultrabook

GSB111

19V 2.1A, 40W

100-240V 50-60Hz (for worldwid

Sony VGP-AC19V27 VGP-AC19V20 19.5V 3.9A, 75W

Laptop-oplader - Sony Vaio VPCEA 76W 19.5V 3.9A

GSB048

19.5V 3.9A, 75W

100-240V 50-60Hz

Sony VGP-AC19V33 VGP-AC19V19 19.5V 3.9A, 75W

Laptop-oplader - Sony Vaio PCG-7133L PCG-7141L PCG-71911L

GSB048

19.5V 3.9A, 75W

100-240V 50-60Hz (for wor

Amazon FA-0603000SUA 6.25V = 2.5A

Laptop-oplader - Amazon Fire TV Streaming Media Player 16W RE54WE

GSB230

6.25V = 2.5A

100-240V 50-60Hz

Dell 74VT4 LA65NS2-01 19.5V~3.34A , 65 Watt

Laptop-oplader - Dell XPS M140 XPS M1530 M1020

GSB020

19.5V~3.34A , 65 Watt

100 ~ 240V, 50~ 60Hz

Dell 332-1831 310-3149 19.5V~3.34A , 65 Watt

Laptop-oplader - DELL Inspiron 15 M1P9 Slim 65W

GSB020

19.5V~3.34A , 65 Watt

100 ~ 240V, 50~ 60Hz

Dell PA-12 LA65NS2-01 19.5V~3.34A , 65 Watt

Laptop-oplader - Dell Inspiron 1440 1447 1545 1750

GSB020

19.5V~3.34A , 65 Watt

100 ~ 240V, 50~ 60Hz

Dell A065R073L 19.5V~3.34A , 65 Watt

Laptop-oplader - Dell Inspiron 1521 1525 1526 1545 1720 1570

GSB020

19.5V~3.34A , 65 Watt

100 ~ 240V, 50~ 60Hz

Sony ZVCH184 DC 5V/1500mA

Laptop-oplader - Home Wall Charger+USB Cable for Sony PS Vita 1st Gen PSV 1000 ZVCH184

DC 5V/1500mA

100~240V 50/60HZ

Sony PSV1000 USB Data Transfer Sync

Laptop-oplader - Charge Cable for PS Vita PSV1000

ASUS PA-1650-78 ADP-65GD B 19V 3.42A,65W

Laptop-oplader - Asus X551 X551M X551CA X551MA X551MA-DS21Q

GSB018

19V 3.42A,65W

100-240V 50-60Hz (for worldwi

ASUS ADP-65DB REV.B SADP-65NB BB 19V 3.42A,65W

Laptop-oplader - ASUS X52F 19v 3.42A A52j x5dc k50c series

GSB018

19V 3.42A,65W

100-240V 50-60Hz (for worldwi

ASUS PA-1650-66 19V 3.42A,65W

Laptop-oplader - Asus X502C X550C EXA0703YH

GSB018

19V 3.42A,65W

100-240V 50-60Hz (for worldwi

ASUS PA-1650 90-N6APW2000 19V 3.42A,65W

Laptop-oplader - ASUS A52F X58L A53E N17908 V85

GSB018

19V 3.42A,65W

100-240V 50-60Hz (for worldwi

ASUS ADP65JH-BB 0335A1965 19V 3.42A,65W

Laptop-oplader - ASUS X55A K56CA K55A X53U k53e X53E

GSB018

19V 3.42A,65W

100-240V 50-60Hz (for worldwi

ASUS ADP-65JH 19V 3.42A, 65W

Laptop-oplader - ASUS R33030 N17908 V85

GSB018

19V 3.42A, 65W

100-240V 50-60Hz (for worldwi

Lenovo 65W 19V 3.42A 19V 3.42A, 65W

Laptop-oplader - Lenovo PA-1560-52LC ADP-65YB B

GSB018

19V 3.42A, 65W

100-240V 50-60Hz (for worldwi

TOSHIBA PA3822U-1ACA 19V 3.42A, 65W

Laptop-oplader - Toshiba L500-19Z L500-19X L500-1CQ L500-1UR

GSB018

19V 3.42A, 65W

100-240V 50-60Hz (for worldwi

Toshiba PA-1650-21 PA3917U-1ACA PA3467U-1ACA PA3714U-1ACA 19V 3.42A, 65W

Laptop-oplader - TOSHIBA Satellite A80 A85 L10 SL15

GSB018

19V 3.42A, 65W

100-240V 50-60Hz (for worldwi

Toshiba PA3715E-1AC3 PA3714E-1AC3 19V 3.42A, 65W

Laptop-oplader - TOSHIBA Satellite N17908 V85 L850 L850D +Lead

GSB018

19V 3.42A, 65W

100-240V 50-60Hz (for worldwi

Toshiba PA-1650-02 PA-1700-02 19V 3.42A, 65W

Laptop-oplader - TOSHIBA SATELLITE PRO A200 A300 L300 L40 V85

GSB018

19V 3.42A, 65W

100-240V 50-60Hz (for worldwi

Toshiba PA3714E-1AC3 PA3467U-1ACA 19V 3.42A, 65W

Laptop-oplader - TOSHIBA SATELLITE L750D L750 C660 C670D

GSB018

19V 3.42A, 65W

100-240V 50-60Hz (for worldwi

Toshiba PA3714U-1ACA 19V 3.42A, 65W

Laptop-oplader - TOSHIBA SATELLITE C660 L300 L450

GSB018

19V 3.42A, 65W

100-240V 50-60Hz

Acer AP.T1902.001, LC.ADT01.007 19V 3.42A, 65W

Laptop-oplader - Acer Aspire 5920 5315 5735 5332 5335 5532-5535 5536 7520 7730

GSB004

19V 3.42A, 65W

100-240V 50-60Hz (for worldwi

Acer AP.0650A.005 AP.06501.005 19V 3.42A, 65W

Laptop-oplader - Acer Aspire 7100 Aspire 9400 Aspire 5720

GSB004

19V 3.42A, 65W

100-240V 50-60Hz (for worldwi

Acer AP.A1401.001 AP.0650A.001 19V 3.42A, 65W

Laptop-oplader - ACER ASPIRE 5742G 5742Z 5720 5920 7100

GSB004

19V 3.42A, 65W

100-240V 50-60Hz (for worldwi

Acer 65W 19V 3.42A, 65W

Laptop-oplader - ACER Aspire 5338 5536 5738 5551 5552 5553

GSB004

19V 3.42A, 65W

100-240V 50-60Hz (for worldwi

Acer PA-1700-02 19V 3.42A, 65W

Laptop-oplader - Acer Aspire 19V 3.42A 5732z 5742 5332 2930 9304

GSB004

19V 3.42A, 65W

100-240V 50-60Hz

Vizio A11-065N1A A065R047L 19V 3.42A, 65W

Laptop-oplader - Vizio CT15-A1 CT-14 CT-15Ultrabook PC

GSB228

19V 3.42A, 65W

100-240V 50-60Hz (for worldwid

Samsung AD-3014STN AD-3014A 14V 2.14A, 30W

Laptop-oplader - Samsung LED S22B300N S22B300B S22B300H

GSB227

14V 2.14A, 30W

100-240V 50-60Hz (for worldwi

HP PA-1150-22GO 5.25V DC 3.0A Micro USB 15.75W

Laptop-oplader - HP Google Chromebook 11 G1 G2 Chrome Micro USB

GSB226

5.25V DC 3.0A Micro USB 15.75W

AC 100-240V~50/60HZ

Dell HP-A0301R3 19V 1.58A,30W

Laptop-oplader - Dell INSPIRON MINI 1012 1011 Aspire one

GSB016

19V 1.58A,30W

100-240V 50-60Hz (for worldwid

Apple A1343 18.5V 4.6A 85W

Laptop-oplader - Apple MacBook Pro 15inch 17inch

GSB012

18.5V 4.6A 85W

100~240V 50/60 Hz

LG EAY62549202 19V 1.7A-2.1A 40W

Laptop-oplader - EU wall Plug 19V 2.1A 40W AC adapter for LG E1948S E2242C E2249

GSB223

19V 1.7A-2.1A 40W

100-240V-50/60Hz 1.0A(1,0A)

Apple A1424 DC 20V 4.25A 85W

Laptop-oplader - Apple 15inch MacBook Pro Magsafe 2

GSB224

DC 20V 4.25A 85W

AC 100-240V~50/60HZ

HP 0957-2271 32V 1560MA

Laptop-oplader - HP Officejet 7000 6000 6500 AC Printer Adapter

GSB225

32V 1560MA

100V-240V (Worldwide Use)

Lenovo PA-1231-12LA 20V 11.5A 230W

Laptop-oplader - Lenovo 20V 11.5A 230W Slim

GSB222

20V 11.5A 230W

100-240V 50-60Hz

ASUS ADP-65AW_A 19V 3.42A 65W

Laptop-oplader - ASUS Transformer Book TX300CA Convertible

GSB221

19V 3.42A 65W

100-240V 50-60Hz

Samsung S24A300B S27B350H 14V 4.5A, 63W

Laptop-oplader - AD-6314T AD6314N 14V 4.5A Monitor

GSB220

14V 4.5A, 63W

100-240V 50-60Hz (for worldwi

Microsoft 1627 12V--4A, 48W

Laptop-oplader - Microsoft Surface Pro 3 Docking Station 48W 12V 4A

GSB219

12V--4A, 48W

AC 100V - 240V 1.3A 50-60Hz

EPSON PS-180 TM-88 TM-T88 TM-T88II 100-240V~50-60HZ 1.3A (for worldwide use)

Laptop-oplader - 3-prong XLR

GSB218

100-240V~50-60HZ 1.3A (for worldwide use)

DC24V. 1.5A/2.1A

Nokia 20V 100V - 240V

Laptop-oplader - Home Wall Charger Power Adapter For Nokia Lumia 2520 20V 1.5A

100V - 240V

20V/ 1.5A

Dell N5010 N7010 19.5V(Compatible 65W)

Laptop-oplader - Dell Inspiron N3010 N5110 M101z M4110 M5010 14R DC Car Charger

Cart Charger

19.5V(Compatible 65W)

12V (for only 12V car use)

Dell 3.34A 19.5V(Compatible 65W)

Laptop-oplader - Dell Car Charger Precision M6600 Precision M6700 M6800

Cart Charger

19.5V(Compatible 65W)

12V (for only 12V car use)

Dell E5430 E5530 19.5V(Compatible 65W)

Laptop-oplader - Dell Studio Hybrid 140G XPS 1749 New DC Car Charger

Cart Charger

19.5V(Compatible 65W)

12V (for only 12V car use)

Dell CCSB042 65W 19.5V(Compatible 65W)

Laptop-oplader - Dell Latitude D505 Latitude D500 DC Car Charger

Cart Charger

19.5V(Compatible 65W)

12V (for only 12V car use)

Dell 06TFFF HA65NM130 19.5V 3.34A 65W

Laptop-oplader - Dell Latitude E5430 E5530 N5010/N5110/N7010

GSB020_New

19.5V 3.34A 65W

100-240V 50-60Hz

Dell HA65NM130 19.5V 3.34A 65W

Laptop-oplader - Dell Latitude E7240 Latitude E6400

GSB020_New

19.5V 3.34A 65W

100-240V 50-60Hz

Dell 65W 19.5V 3.34A 65W

Laptop-oplader - Dell Latitude E6520 E6530 E7240 E5540 E6230 E6410 E6420

GSB020_New

19.5V 3.34A 65W

100-240V 50-60Hz

Dell 06TFFF 19.5V 3.34A 65W

Laptop-oplader - Dell Studio Hybrid 140G XPS 1647

GSB020_New

19.5V 3.34A 65W

100-240V 50-60Hz

Dell 65W 19.5V 3.34A 65W

Laptop-oplader - Dell Inspiron 15(3520 3521) 15(7537) 1545 17R (N7110 SE7720)

GSB020_New

19.5V 3.34A 65W

100-240V 50-60Hz

Asus PA-1650-78 ADP-65GD_B 19V-3.42A,65W

Laptop-oplader - Asus X550LB-NH52 R33030 N17908EXA1208UH EXA1208EH

GSB216

19V-3.42A,65W

AC 100V - 240V 50-60Hz

HP PA-1200-22HB HSTNN-LA37 714148-001 15V 1.33A,20W

Laptop-oplader - HP envy X2

GSB215

15V 1.33A,20W

100-240V 50-60Hz

HP HSTNN-DA34 685735-003 9V-1.1A,10W

Laptop-oplader - HP Elitepad 900 g1 Net-tablet PC 10W

GSB214

9V-1.1A,10W

100-240V,50-60Hz(for worldwide

Lenovo 45N0374 45N0370 45N0372 20V 8.5A,170W

Laptop-oplader - 20V 8.5A 170W Lenovo ThinkPad W540 T540P

GSB213

20V 8.5A,170W

100-240V,50-60Hz(for worldwide

Dell ST2 19v 1.58a

Laptop-oplader - Car Charger Adapter for DELL Latitude 10 Streak 10 XPS 10 19V 1.58A

CCSB041

19v 1.58a

AC 10-15V,8A (MAX)

Dell PA-5M10 ADP-150RB_B 331-7224 FMGV3 450-15192 19.5V 7.7A 150W

Laptop-oplader - Dell XPS 17 150W Slim AC Power Adapter Supply Charger

GSB088

19.5V 7.7A 150W

100-240V 50-60Hz

Microsoft S89S DC 12V 2.58A

Laptop-oplader - DC 12V 2.58A Car Charger Charging for Microsoft Surface PRO 3 Tablet S89S

CCSB0D0

DC 12V 2.58A

10-15VDC

Microsoft Pro_3 12V 2.58A 30W

Laptop-oplader - 12V 2.58A AC Charger Power Supply Adapter For Microsoft Surface Pro 3 Tablet

GSB212

12V 2.58A 30W

100-240V 50-60Hz

Asus G750JH-DB71 ADP-230EB_T 19.5V 11.8A,230W

Laptop-oplader - Delta 230W Cord Charger ASUS G750JH-DB71

GSB193

19.5V 11.8A,230W

100-240V 50-60Hz (for worldwid

ACER PA-1650-80 19V 3.42A,65W

Laptop-oplader - Acer Aspire S7-191 Series Ultrabook

GSB-AFB

19V 3.42A,65W

100-240V 50-60Hz

Asus PA-1900-24 ADP-65DB 19V, 4.74A, 90W

Laptop-oplader - Asus K53JS K53JT K53S K53SA Laptop

GSB017

19V, 4.74A, 90W

100-240V 50-60Hz (for worldwi

HP HP-A2301A3B1 5189-2785 19V 12.2A

Laptop-oplader - HP Compaq Elite 8300 HP TouchSmart IQ800

GSBAHF

19V 12.2A

100-240V /50-60Hz 3.5A(3.5A)

HP 681059-001 19.5V 9.23A 180W

Laptop-oplader - HP ENVY 23-d039 TouchSmart All-in-One Desktop PC

GSBAFH

19.5V 9.23A 180W

100V - 240V 50-60Hz

SONY SGPAC5V6 SGPUC2 5V 1.5A, 7.5W

Laptop-oplader - Sony Xperia Tablet S SGPT121US/S SGPT122US/S

GSBAGG

5V 1.5A, 7.5W

100-240V 50-60Hz

Hp HSTNN-LA25 HSTNN-DA25 HSTNN-CA25 19.5V 6.15A 19.5V 6.15A,120W

Laptop-oplader - HP Envy 17-j150ca 710415-001

GSBAID

19.5V 6.15A,120W

100-240V 50-60Hz

Liteon 19V 150W 19V-7.9A 150W

Laptop-oplader - ASUS ADP-150NB_D

GSBA0A

19V-7.9A 150W

100-240V 50-60Hz

Dell PA-12 19.5V 3.34A 65W

Laptop-oplader - Dell Latitude E6330/E6430 Notebook PC 19.5V 3.34A 65W

GSB0B0

19.5V 3.34A 65W

100-240V 50-60Hz

Sony CECH-2AC3J MPA-AC1 12V 3A ,36W

Laptop-oplader - Sony 12V 3A Charger MPA-AC1 DRX-530UL EVI-D70P Camera

GSBB0A

12V 3A ,36W

100-240V 50/60Hz

Iconia ADP-18TB_A 12V-1.5A, 18W

Laptop-oplader - Acer Iconia W510 W510P W511 W511P

GSBB0D

12V-1.5A, 18W

AC 100V - 240V 50-60Hz

Asus AP.15001.001 ADP-150CB 19.5V-7.7, 150W

Laptop-oplader - Asus G53 G53JW G53Sx G53SW G73SW-BST6 19v 7.7a 150w AC Charger Adaptor+Cord

GSB0FA

19.5V-7.7, 150W

AC 100V - 240V 50-60Hz

Lenovo 20AN0069US 20V 2.25A/3.25A,65W

Laptop-oplader - ThinkPad T440p

GSBAII

20V 2.25A/3.25A,65W

100-240V, 50-60Hz

Sony VGP-AC19V14 VGP-AC19V15 19.5V 4.7A 90W

Laptop-oplader - Sony Vaio VGN-SZ Vaio VGN-S3

GSB0AA

19.5V 4.7A 90W

100-240V 50-60Hz(for world

Sony 10.5V 10.5V 2.9A 30W

Laptop-oplader - SONY Xperia Tablet S SGPT111ATS SGPT112ATS SGPT113ATS PC

GSB167

10.5V 2.9A 30W

100-240V 50-60Hz

IBM PA-1900-171 20V 3.25A 65W

Laptop-oplader - IBM LENOVO ThinkPad Z61t X60 T60 T61 T410

GSBOAO

20V 3.25A 65W

100-240V,50-60Hz(for worldwide

CGSW CGSW-1503000 50-60Hz

Laptop-oplader - AC 110V~240V DC 12V Adapter cord EU

GSBABG

50-60Hz

100-240VAC,(world wide)

Fujitsu FMV-AC314 FPCAC46W DC 19V 4.22A

Laptop-oplader - Fujitsu LIFEBOOK AH532 AH531 AH530 AH572 19V 4.22A

GSB0BI

DC 19V 4.22A

100 - 240V 50-60Hz

ASUS ADP-40TH_A 19V 2.37A(2,37A) 45W

Laptop-oplader - Asus VivoBook F202E Zenbook Prime UX31A Taichi 21-DH51 DH71

GSB0I0

19V 2.37A(2,37A) 45W

100 - 240V 1.2A(1,2A) 50-60Hz

Sony VGP-AC19V46 VGP-AC19V45 19.5V 6.2A ,120W

Laptop-oplader - Sony VAIO PCG-GRT PCG-FRV Series

GSBAHC

19.5V 6.2A ,120W

100-240V 1.6A 50/60Hz

ASUS 90-N6EPW2000 19V 4.74A 90W

Laptop-oplader - 90W AC Adapter for Asus U46E U43JC N56VM N56VZ U43SD U31SD U31JG

GSB0AG

19V 4.74A 90W

100-240V 50-60Hz (for worldwi

Toshiba PA3715U-1AC3 19V 3.95A 75W

Laptop-oplader - Toshiba PA3715U-1AC3,PA3715E-1AC3,PA5034U-1ACA 19V 75W AC Adapter

GSBOAI

19V 3.95A 75W

100-240V 50-60Hz (for worldwi

Samsung AP04214-UV 19V 3.15A/3.16A, 60W

Laptop-oplader - 60W AC Adapter Charger Samsung NP-R540I R540-JA02 R580 R620 AD-6019

19V 3.15A/3.16A, 60W

100-240V 50-60Hz

Asus ADP-180EBD 19V 19V 9.5A,180W

Laptop-oplader - Asus G55VW-DH71 G55VW-DS71 G75VW-DH71 G75VW-DS71

GSBABB

19V 9.5A,180W

100-240V 50-60Hz (for worl

ASUS 40W 19V 2.1A 40Watts

Laptop-oplader - ASUS Eee PC 1005HA/1101HA-MU1X/1201HAG

GSB0EE

19V 2.1A 40Watts

100 ~ 240V 50~60Hz

Hp ADP-120ZB AB 608426-001 60994-001 19.5V 6.15A,120W

Laptop-oplader - HP Charger Envy 17-j150ca Notebook PC

GSBAID

19.5V 6.15A,120W

100-240V 50-60Hz

Sony VGP-AC19V73 19.5V DC 2.0A

Laptop-oplader - Sony Vaio Tap 11 SVT1122X9RW SVT1122Y9EB

GSBAHO

19.5V DC 2.0A

100-240V 50-60Hz

Asus AD6630 EU Wall Plug 19V-1.58A 30W

Laptop-oplader - ASUS Eee Pad

GSBAF0

19V-1.58A 30W

AC 100V - 240V 50-60Hz

Toshiba PA3237U-2ACA 19V - 6.32A 120W

Laptop-oplader - Toshiba Satellite A305-S6837 AC Adapter New Ultra-Thin

GSBAFD

19V - 6.32A 120W

100-240V 50-60Hz (for worldwi

Hp 19.5V 3.33A 65W 19.5V- 3.33A, 65W

Laptop-oplader - HP Envy 6-1010US/A6-4455M Notebook

GSB0IH

19.5V- 3.33A, 65W

100-240V - 1.5A, 50 - 60Hz

Acer SADP-65KB 19V--3.42A/3.42A 60w/65W

Laptop-oplader - ACER LAPTOP CHARGER 19V 3.42A 65W POWER SUPPLY+CORD

GSB00D

19V--3.42A/3.42A 60w/65W

100-240V ~1.5A(1.5A) 50-60HZ

IBM 92P1111 20V 3.25A 65W

Laptop-oplader - Power IBM Lenovo 92p1212 92p1213 65W 20V 3.25A

GSBOAO

20V 3.25A 65W

100-240V,50-60Hz(for worldwide

HP JS-400K DC 5V 3A

Laptop-oplader - Switching Power Supply

GSBABD

DC 5V 3A

AC 100-240V~0.5A , 50-60Hz

ASUS 1005HA 19V 2.1A 40Watts

Laptop-oplader - ASUS Eee PC 1005HA Series

GSB0EE

19V 2.1A 40Watts

100 ~ 240V 50~60Hz

Dell XD733 XD802 19.5V 3.34A 65W

Laptop-oplader - Dell Vostro 3550 3750 V131

GSB0B0

19.5V 3.34A 65W

100-240V 50-60Hz

Dell 6P7X3 H536T 19.5V 4.86A 90W

Laptop-oplader - Alienware M11x M11x R2 M11x R3

GSBAGI

19.5V 4.86A 90W

11-16V 9.0A

HP HSTNN-LA09 462603-001 DC 19V 7.9A 150 W

Laptop-oplader - HP Pavilion HDX9000T Series

GSBA00

DC 19V 7.9A 150 W

AC 100-240V, 50-60Hz

Hp HSTNN-LA25 19.5V, 6.15A

Laptop-oplader - PA-1152-52HH 644699-001 HP Adapter 120W 19.5V

GSBABF

19.5V, 6.15A

100VAC ~ 240VAC 1.2A

LENOVO 36200246 20V 2.25A,45W

Laptop-oplader - Lenovo 20V 2.25A 45W Slim AC Power Cord Adapter

GSBABE

20V 2.25A,45W

100-240V,50-60Hz(for worldwide

Dell 230W 19.5V 11.8A,230W

Laptop-oplader - Dell XPS M1730 Laptops

GSBABC

19.5V 11.8A,230W

100-240V 50-60Hz (for worl

Dell 0D28MD D28MD 19V 1.58A

Laptop-oplader - Dell Streak 10 Pro T03G XPS 10

GSBAEG

19V 1.58A

100-240V 50-60Hz (for worldwi

Dell GA240PE1-00 19.5V 12.3A 240W

Laptop-oplader - Dell XPS M1730 M1710 19.5V 12.3A 240W Power Adapter

GSB0GC

19.5V 12.3A 240W

100-240V 50-60Hz (for worldwi

ACER ADP-40TH_A 12V 1.5A(1,5A) Max 18W

Laptop-oplader - Acer Iconia Tab A100 A200 A500 A510

GSBAAB

12V 1.5A(1,5A) Max 18W

100 - 240V 50-60Hz 1.2A (1,

ASUS 19V 45W 19V 2.37A

Laptop-oplader - ASUS Zenbook UX31 Zenbook UX31E

GSBA0H

19V 2.37A

AC100-240V 50-60HZ

Dell 11.8A 19.5V 11.8A,230W

Laptop-oplader - Dell XPS M1730 PN402 DA230PS0-00 PA-19 230W AC Power Adapter Charger

GSBABC

19.5V 11.8A,230W

100-240V 50-60Hz (for worl

DELL PA-7E D846D DC 19.5V 10.8A 210W

Laptop-oplader - DELL ALIENWARE M17x 19.5V 10.8A 210W

GSBAFF

DC 19.5V 10.8A 210W

AC 100V - 240V 50-60Hz

Asus EXA1206CH 15V 1.5A(1,4A)18W

Laptop-oplader - 15V AC Wall Charger Power Adapter Asus Eee Pad Transformer TF201 TF101

GSBACC

15V 1.5A(1,4A)18W

100-240V 1.5A(1,5A)50-60Hz

Dell Pa-9e ga240pe1-00 330-4128 j938h 19.5V 12.3A 240W

Laptop-oplader - Dell Alienware M17x Alienware M18x M15x

GSB0GC

19.5V 12.3A 240W

100-240V 50-60Hz

Asus ADP-150NB_D PA-1700-02 ADP-65DB 19.5V-7.7, 150W

Laptop-oplader - ASUS G73Jw G73Jh G51J 3D G51Jx 19v-19.5v 6.3a-7.1a-7.7a Adapter/Charger+Cord

GSB0FA

19.5V-7.7, 150W

AC 100V - 240V 50-60Hz

CLEVO W860CU W870CU 19V-7.9A 150W

Laptop-oplader - 150W (EPS2.0)(TUV) 19V 7.9A DC O/P 2P HIPRO (HP-A1501A3B1)

GSBA0A

19V-7.9A 150W

100-240V 50-60Hz

Samsung AA-PA3N40W AD-4012NHF 12V 3.33A,40W

Laptop-oplader - Samsung XE500T1C XE700T1C-A01 Series

GSBAAH

12V 3.33A,40W

100-240V 50-60Hz

Lenovo 45n0113 45n0114 170W 20V 8.5A DC20V 8.5A 170W

Laptop-oplader - 170W Lenovo ThinkPad W520

GSBAB0

DC20V 8.5A 170W

AC100V-240V 50-60Hz

Lenovo ADLX65NCC2A 20V 2.25A/3.25A, 65W

Laptop-oplader - ThinkPad E431 Series

GSBAII

20V 2.25A/3.25A, 65W

100-240V, 50-60Hz

Toshiba PA3237 19V - 6.32A 120W

Laptop-oplader - Toshiba Satellite Pro A100 L10 L20 L40

GSBAFD

19V - 6.32A 120W

100-240V 50-60Hz (for worldwi

IBM 40Y7699 92P1255 92P1253 20V 3.25A 65W

Laptop-oplader - IBM LENOVO ThinkPad X60 T60 20V 3.25A

GSBOAO

20V 3.25A 65W

100-240V,50-60Hz(for worldwide

HP HSTNN-LA13 HSTNN-CA13 HSTNN-DA13 19.5V?4.62A 90W

Laptop-oplader - HP Envy TouchSmart 17-j000

GSBAGH

19.5V?4.62A 90W

100-240V 50-60Hz

LENOVO 36001651 36001646 20V 3.25A,65W

Laptop-oplader - Lenovo B470/B570 20V 3.25A 65W AC/DC Power Adapter Supply Charger/Cord

GSB0EA

20V 3.25A,65W

100-240V,(50-60Hz (for worldwi

Toshiba PA3237U 19V - 6.32A 120W

Laptop-oplader - Toshiba Dynabook AW2

GSB0HD

19V - 6.32A 120W

100-240V 50-60Hz (for worldwi

DELL 45W Charger 19.5V 2.31A,45W

Laptop-oplader - dell XPS 12-L221X Convertible Ultrabook

GSBAAF

19.5V 2.31A,45W

100-240V 50-60Hz

SAMSUNG PSCV12500A 12V 5.0A

Laptop-oplader - Sumsung PSCV12500A Series

GSBA0E

12V 5.0A

100-240V AC 50/60Hz

ASUS PA-1400-11 19V 2.1A 40Watts

Laptop-oplader - ASUS Eee PC PA-1400-11 EXA0901XH 1201N

GSB0EE

19V 2.1A 40Watts

100 ~ 240V 50~60Hz

Asus 0A001-00330100 15V 1.5A(1,4A)18W

Laptop-oplader - AC ADAPTER Wall Charger Asus Eee Pad Tablet SL101 TF101 TF201

GSBACC

15V 1.5A(1,4A)18W

100-240V 1.5A(1,5A)50-60Hz

Sony VGP-AC16V10 VGP-AC16V14 VGP-AC16V8 16V-4A

Laptop-oplader - Sony VAIO TT TZ S1S2S3 series

GSB0FH

16V-4A

100-240V~1.5A(1.5A) 50/60Hz

Sony VGP-AC19V15 19.5V 6.2A ,120W

Laptop-oplader - Sony VAIO PCG-109M PCG-GRV PCG-GRS

GSBAHC

19.5V 6.2A ,120W

100-240V 1.6A 50/60Hz

LENOVO 45N0293 45N0294 20V 2.25A,45W

Laptop-oplader - Lenovo ADLX45NLC3/36200246 45W AC Adapter Charger IdeaPad Yoga 11

GSBABE

20V 2.25A,45W

100-240V,50-60Hz(for worldwide

ASUS EXA1206CH 0A001-00330100 15V 1.5A(1,4A) 18W

Laptop-oplader - Asus Eee Pad Tablet SL101 TF101 TF201 Series

GSBABD

15V 1.5A(1,4A) 18W

100-240V 1.5A(1,5A) 50-60Hz

Ibm 02K5669 16V,4.5A

Laptop-oplader - IBM Thinkpad T20

GSB00F

16V,4.5A

100-240V ~ 1.9A,50-60Hz

Ibm 16V 4.5A 16V , 4.5A

Laptop-oplader - IBM Thinkpad T30 T40 T41

GSB00F

16V , 4.5A

100-240V ~ 1.9A, 50-60Hz

Lenovo 45N0256 0A36258 45N0254 20V 2.25A/3.25A 65W

Laptop-oplader - 65W Slim AC/DC Adapter for Lenovo ThinkPad

GSBAII

20V 2.25A/3.25A 65W

100-240V,50-60Hz